Birkenstock Sonora CT Women's Sandal - Ginger Brown
---
---
We offer Free UK Mainland delivery on all orders over £50*

Orders between £0.00 - £50
Standard Shipping (3-5 Days) = £4.95

24-48 Hour Courier Service (order before 1pm for next working day delivery - available Monday-Thursday) = £6.95

Orders between £50 - £80 - Free UK Mainland Delivery

Items weighing under 2kg - Royal Mail 2nd Class Recorded (3-5 Days)

Items weighing 2-30kg - DPD Next Day Delivery (24-48 hour delivery)

If you place an order between £50-£80 and want faster delivery, you can upgrade for just £2.95 at the checkout. We will then send your order with DPD for Next Day Service.

Please note: for a 24-48 Hour Courier Service we need your order to be placed before 1pm. This service is available Monday-Thursday.
Overview
The BIRKENSTOCK Sonora is the perfect sandal for those that are on their feet throughout the day and want footwear that provides exceptional comfort. The Adventure Crosstown is a sporty version of this model. It is designed with all adventurous and active BIRKENSTOCK fans in mind. The polyurethane sole is foamed onto the footbed in two layers, which results in excellent non-slip properties, great flexibility and a long life. The upper is made of especially thick, oiled nubuck leather with unfinished edges.
Features
Anatomically shaped cork-latex footbed
Upper: oiled nubuck leather
Footbed lining: suede
Sole: polyurethane (PU)
Details: two straps, each with an adjustable metal pin buckle; ankle strap; two-component sole
"Made in Germany"
Materials
Upper material: Waxy leather
Insole: Natural leather
Footbed material: Cork
Design

The heart of all models is the original BIRKENSTOCK footbed. The construction, which has been thought out to the smallest detail and makes it feel like you're standing in sand, helps your feet feel as comfortable as possible for hours on end. This supports health and promotes wellbeing.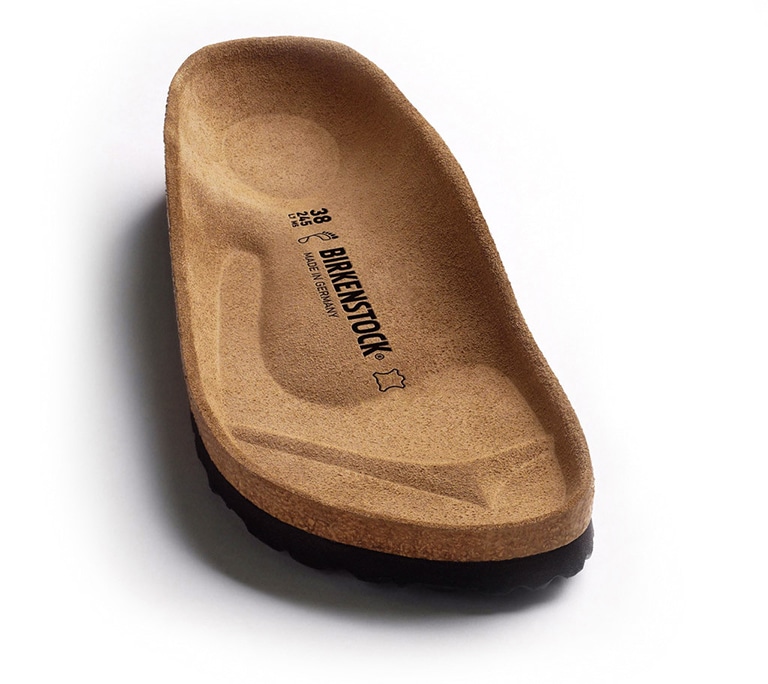 Deep Heel Cup
The very deep molding in the heel area supports the foot tissue and holds the heel bone firmly in its natural position.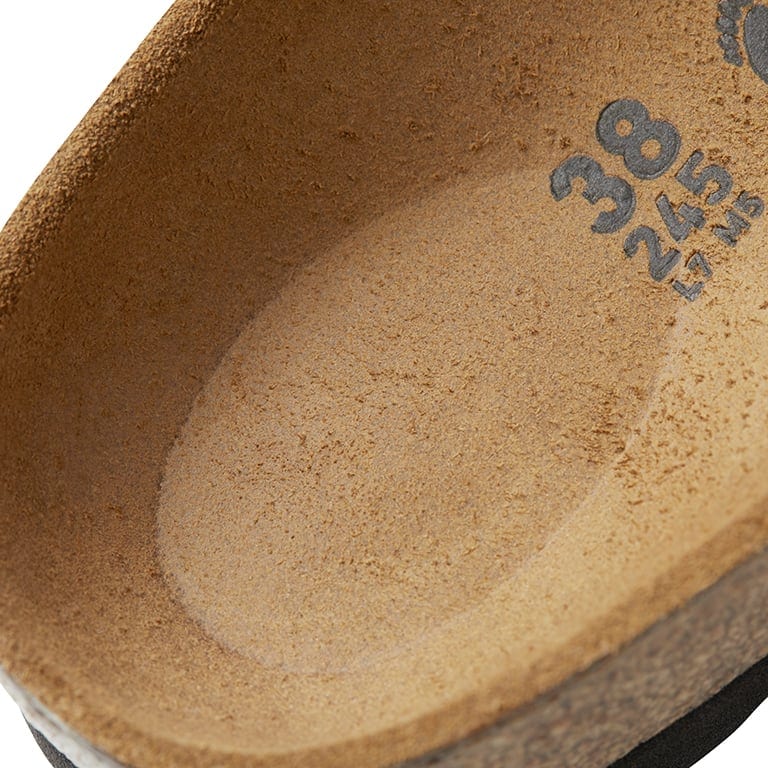 Heel Mould

Activates the calf muscles, stabilises the back of the foot and improves gait and coordination.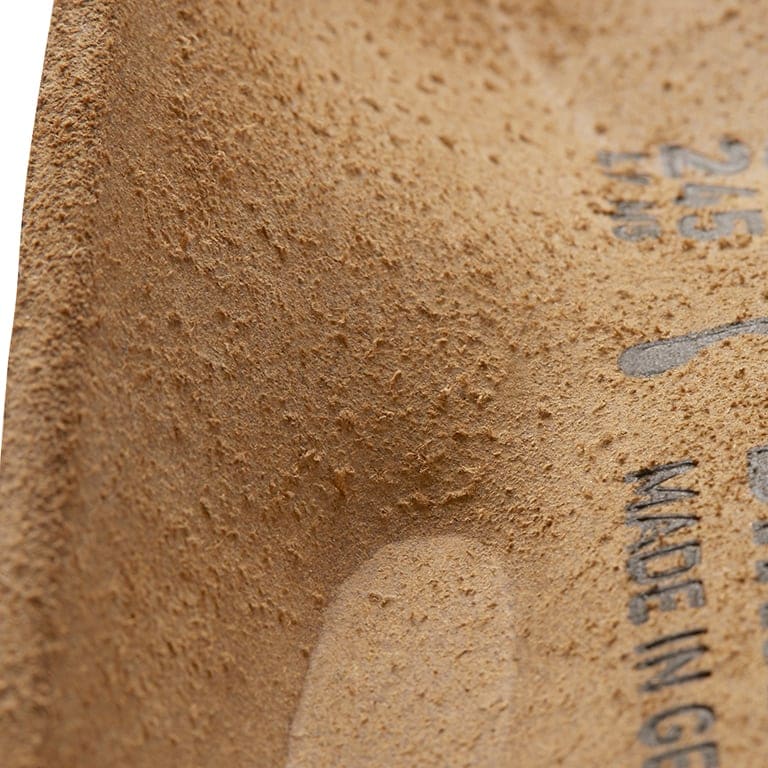 Interior And Exterior Longitudinal Arch Supports

The arch supports that run alongside the sides of the footbed surround the tarsal bones inside and out. This gives the foot the stability it needs when it takes a step.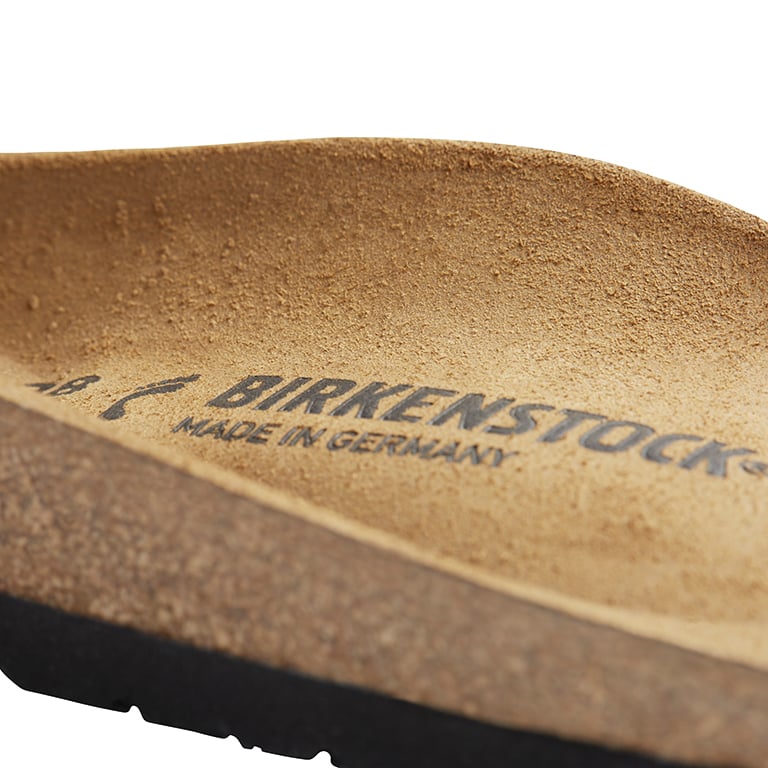 Transverse Arch Support

The support that runs through the middle of the footbed stabilizes the metatarsal bone. In this way, the transverse arch support helps ensure that the foot has a naturally straight and solid stance.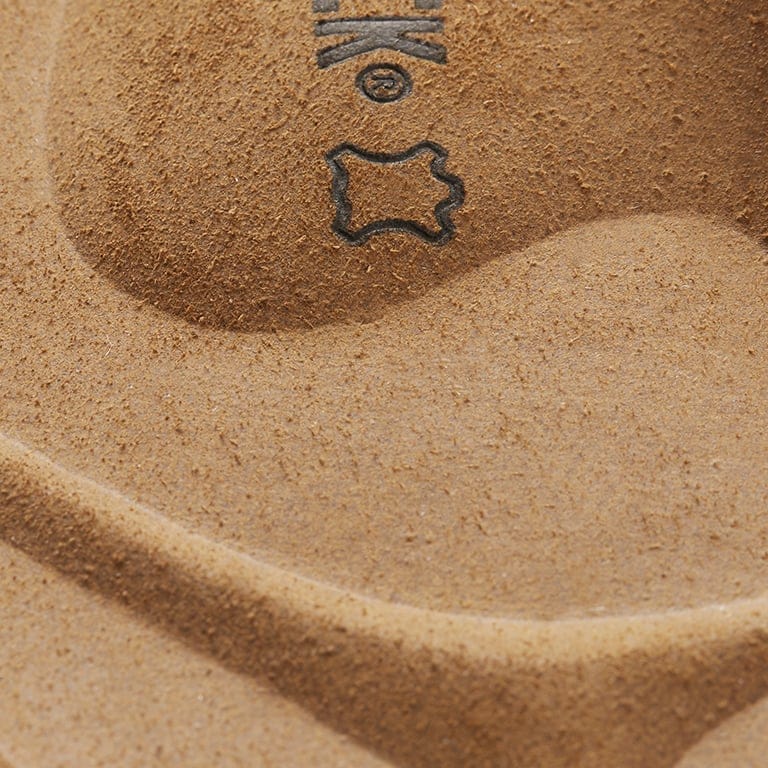 Toe Grip

There are raised indentations at the front of the footbed near the toes. Thanks to the toe grip the toes remain loose and spread out in their natural position. The indentations also support the natural rolling motion of the toes.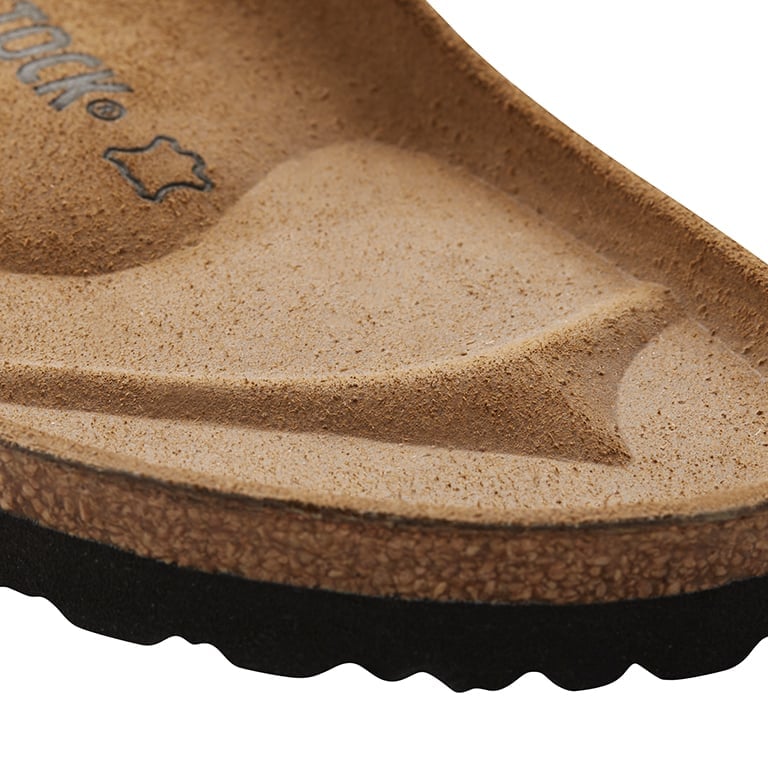 Footbed Edge

The footbed is drawn up especially high at the front. As a result, the high footbed edge protects the toes during the rolling motion of the foot.